WHAT IS SAMBAOKE?
SAMBAOKE is a mass audience karaoke singalong, accompanied by a live samba band.
The lyrics are projected onto a giant screen.
SAMBAOKE perform unique samba-arrangements of karaoke classics.
We accept song requests in advance of any event, from any genre or era.
SAMBAOKE is ideal for carnivals, festivals, parties and corporate events.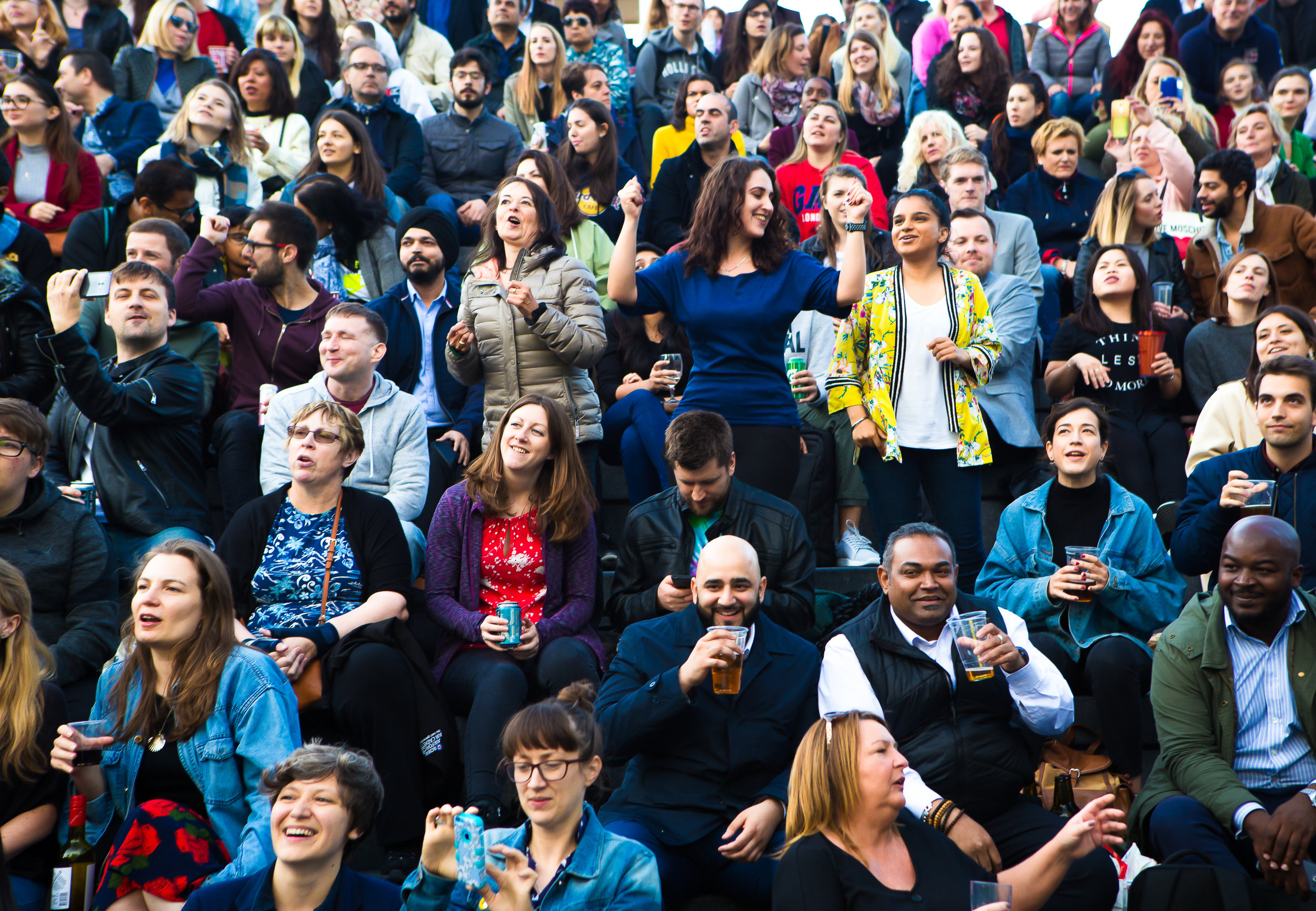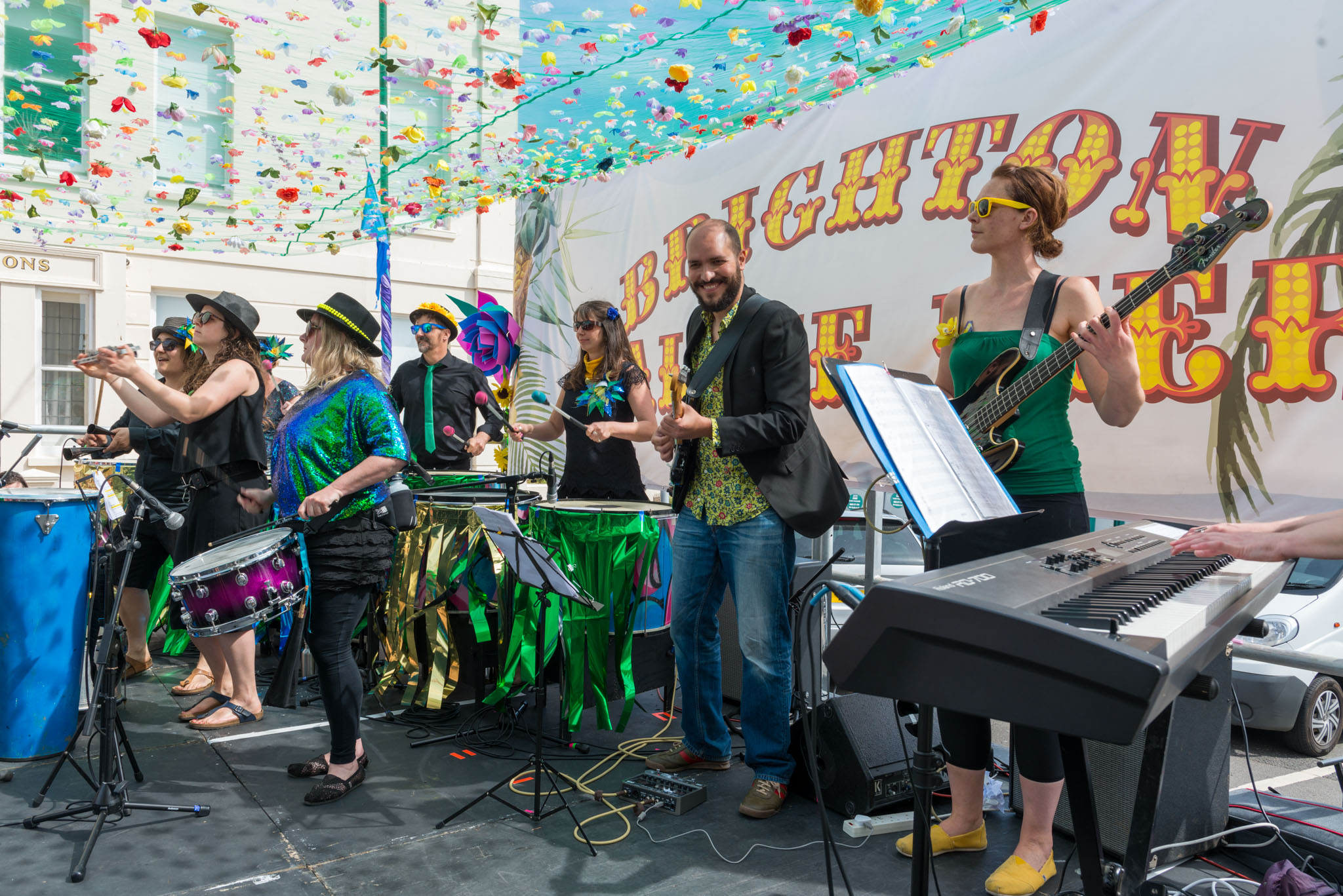 SAMBA ARRANGEMENTS
We've created samba-versions of songs written by:
Bowie, Bruno, Bonnie and Britney
Toto, Dolly, ABBA and Whitney
Beatles, Nirvana, Madonna, Adele
Queen, Oasis and Lionel as well
Plus many more…